Customer Testimonials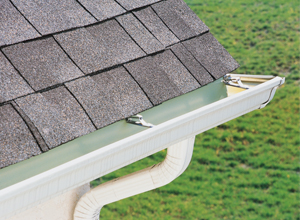 Of course you want references before you hire a roofing company. Whether you are a commercial or residential client, we want to do all that we can to provide the necessary information you need before you hire us.
Check out what some of our past customers say about us. You will quickly see the Douglas difference.
References
Thanks for everything. You must have given me the best crew you have. They did not stop one minute and were very nice to be around. I really appreciate you taking care of me.
- Peg L.
Thanks for a wonderful job. Your men worked hard and steady. I will recommend you to my friends.
- Kathy C.
I was very pleased with the quality job on my home. Thank you.
- Robert T.
Thanks for coming to the rescue again!
- Jane W.
The job was finished on time and looks wonderful. Thank you.
- Sam M.
Just wanted to say thanks for a job well done – it was great doing business with you. I submitted a review on Angie's List (under my friend's account) that expresses the same.Enjoyed meeting you. Thanks again.
- Adam H.

The roof looks great. Thanks so much for getting it done so quickly.
- Bev. C
Thank you for the prompt service! Regards,
- Donna V.
Payment for this job is enclosed. Thanks very much for a job well done and a friendly and efficient work crew!
- Kenneth W.

Thanks, for a great job. You have a terrific crew.
- Charles McC.

I didn't want to go on the ladder and clean the gutters again. Thanks for taking care of it.
- Steve R.
Thank you so much for your prompt service. The men were efficient, productive, skilled and cleaned after their work was completed. What more could the lady of the house ask for of their service. We have let our real estate agent know, Barbara Steiner with ERA of your prompt response and organized service from the woman who answered the phone to the job's end. We will refer you as well to our friends and neighbors. Respectfully,
- Mrs. Cain

I want to thank you for a great job your crew did for me.
- D. Bridgett

What a great experience for us! The roof is perfect and the clean-up excellent. Thank you.
- Sharon McC.

Thanks for the timely repair to the back section of our cedar shake roof. It was very well timed…and just in time for Derecho! What a storm.
Best Wishes,
- The Beckmeiers
Thank you so much for the incredibly prompt response to my repair! I was so shocked yesterday to find that you had made the repair already and it looks great. With selling my home of 33 years it is a fairly stressful time, so I certainly appreciate not having to worry about one more thing. Thanks for such great service. When I find a new house, should it need a roof, I will definitely be in touch.
- B. Colson
We were particularly pleased with the skill and efficiency of the various workers who did the work on our house.
Thank you.
- H. Hargraves.
Thank you so much for being so responsive when I need your help!! I was a pleasure meeting Clyde. He is the salt-of-the-earth, down to earth nice guy!! You are both blessed to have each other. I would love to have cards or promotional material that I can hand out to all my clients.
Thanks again,
- B. Anspach

I was happy to find your company and get such a quick response for roof inspection. We were able to sell our house based on your evaluation of and repairs on the roof. It's good to know there is such a trustworthy company that we can call upon. Please thank your crew for fine work.
- M. May

We feel incredibly lucky to have found Douglas Roofing! We enjoyed working with Dave as our salesman and the entire roofing crew. It's comfortable knowing the contractors on our property are fully insured and licensed. The work is beautiful and we will certainly tell our neighbors and friends to give you a call for their roof projects.
Sincerely,
- Mr. and Mrs. Williams

We are impressed with your crew that were able to work with the unusual angles of our home and come up with great solutions to our ongoing roofing problems. It's been months and no more leaks! Even after heavy rains and high winds! What peace of mind we have now. We can sleep at night and not think about that leaky roof! Bless you Douglas Roofing!
Regards,
- M. Betz
I always know we can call you for a good repair and fast services to any of our rental properties. Thanks for working around our tenants and their schedules.
Thank you,
- L. Chang

As usual, your team was great. I wouldn't know they were here except I could see the results of their work.
Thanks,
- K Frank